What is Web POS in 99minds?
Point of Sale (PoS) is the location where the gift card transaction gets completed as part of the sale. Integrating the PoS with a web-based service is known as Web POS. Web POS is used in
stores to help staff to access the online gift cards portal for various gift cards operation. It also enables the gift cards checkout process. The Web POS has a user friendly panel that helps staff to easily navigate through the different sections (operations) within the POS. The staff can perform different gift card operations such as redeem, sell, reload, refund, activate, deactivate, block, void, and extend expiry. Staff can also process the order with the gift card details.

Web POS is not available in the FREE plan. You must upgrade to the BASIC plan to be able to use Web POS feature.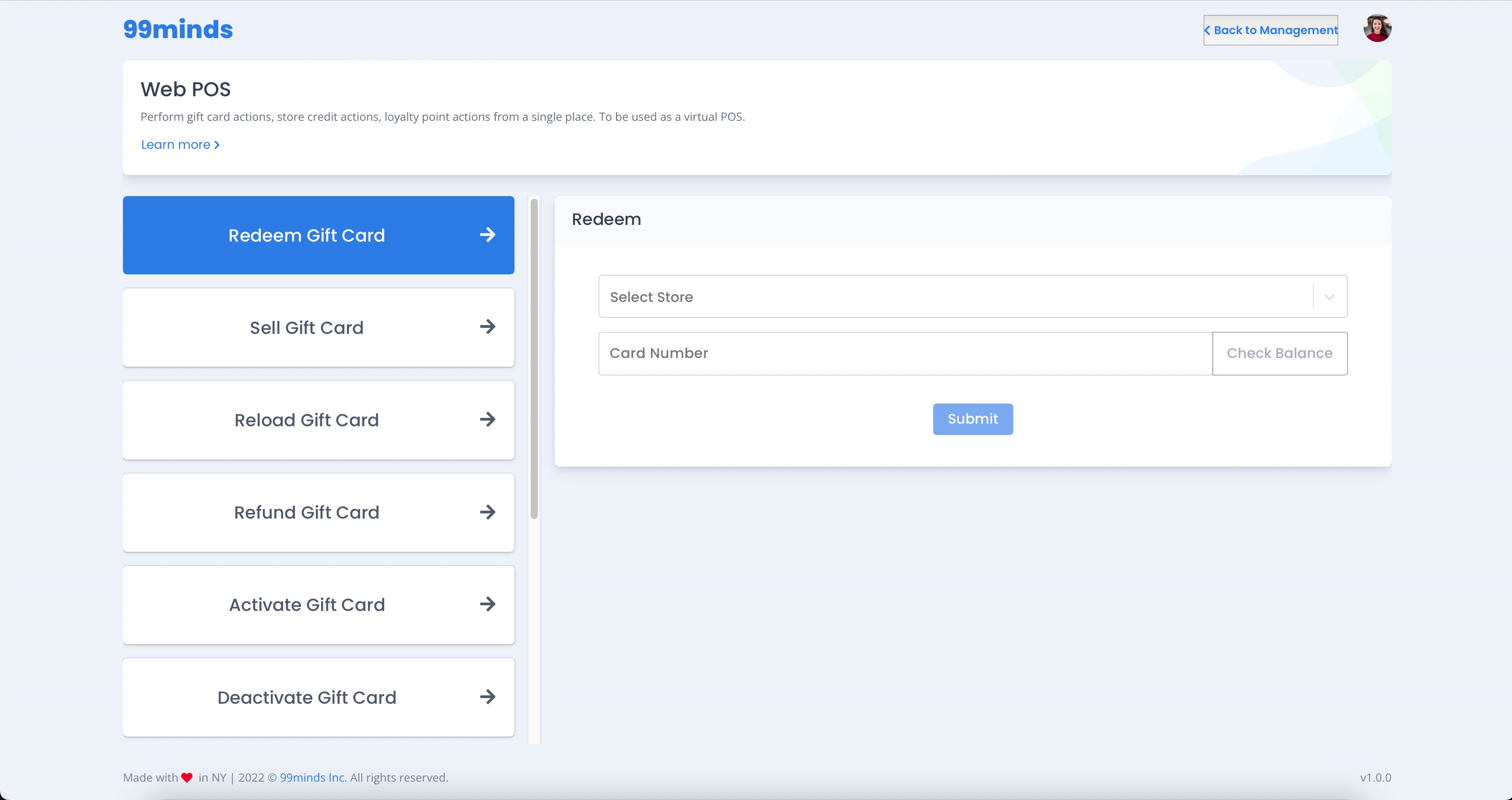 Web POS screen
Related Articles

What are the different Terminal Operations in 99minds?

This article will list the different terminal operations that are possible from the 99minds Web POS screen. Staff can perform the following operations easily. Each operation is explained in detail below. Redeem Gift Card Sell Gift Card Reload Gift ...