What is Automated Workflow? What are the different Workflow Triggers?
Automated workflows allow businesses to set up an easier way of rewarding customers based on their transactions. These workflows can automatically trigger and execute when specific conditions are met.

Automated workflows are the building block of the 99minds loyalty program. It allows customers to build specific conditions (rules) that trigger the workflow and the actions that will execute when the condition is met. They allow customers to create rules for sending Store Credits, Loyalty Points, Coupons to customers based on their transactions.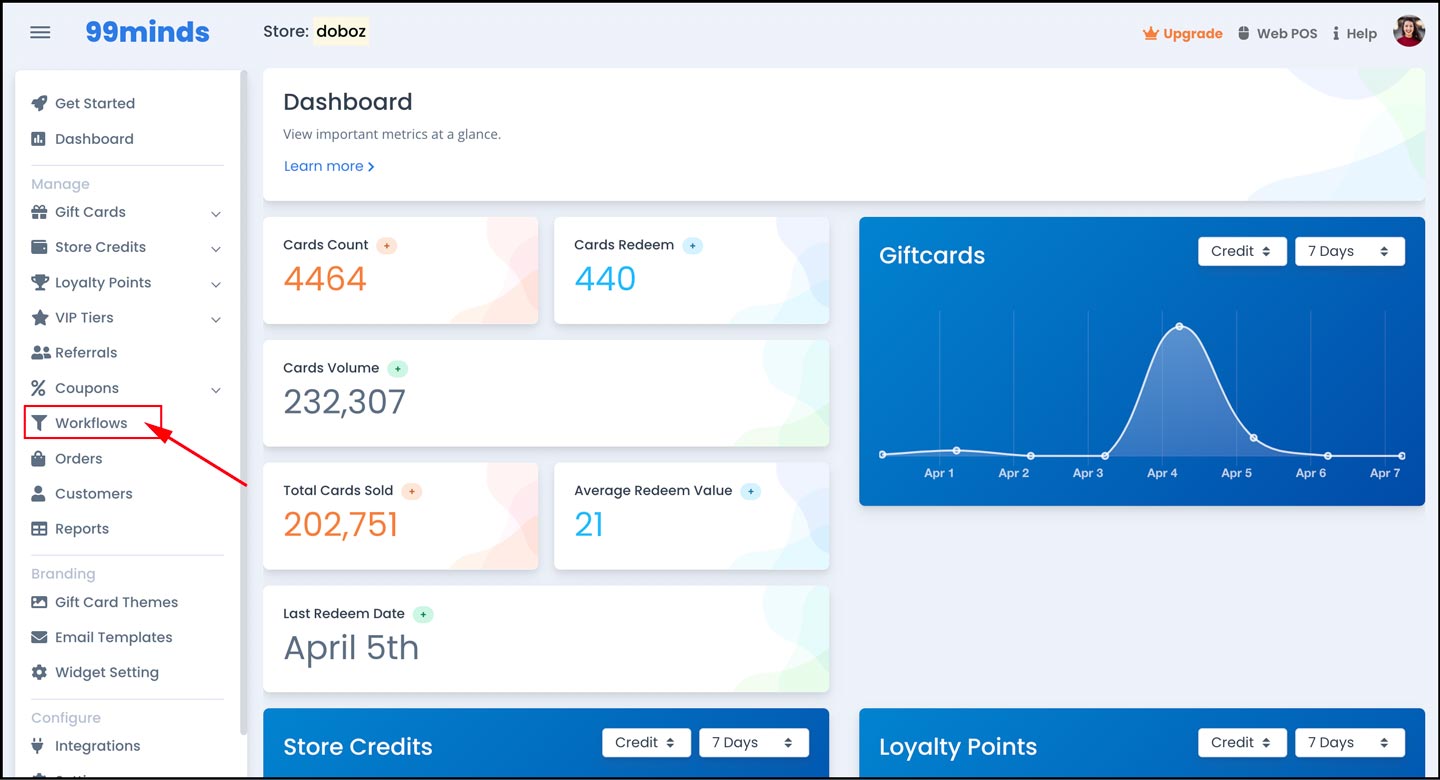 Automated Workflow
Customers can get started with pre-built workflow templates or create custom workflow from the scratch based on their requirement. Some of the pre-built workflow templates include -
Issuing store credits for every purchase made by the customer


Increasing credits based on order value to encourage customers to increase their cart value




Issuing reward points based on number of repeat purchases (eg., 10 points for 1 purchase or more, 50 points for 5 purchases or more, etc.,)

Move customers to VIP tiers based on their lifetime spent using 99minds application

Issue a reward when new customers create an account




Issue store credits when new customer makes their first purchase




Issue credits when customer purchases items from a specific collection/category (eg., footwear/apparels etc.,)



Related Articles

How to Build a Custom Workflow in 99minds?

Custom workflow allows businesses to set up complex triggers, conditions and actions for transactions made on eCommerce platforms and reward customers with store credits, loyalty points, coupons. To build a customer workflow, Navigate to Workflows ...

Managing Workflows

Once you have created the workflow, you can manage the workflow depending on the requirement. There are different options to manage workflows such as - Update Workflow - Allows users to make changes to the existing workflow Configure Workflow - ...